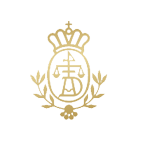 A wonderful Coffee house, that combines Quality & Taste.
The name Dallmayr stands for outstanding product and service quality with a tradition going back more than 300 years and is one of the best-known German brands of coffee.
We have local roots in Munich – and are also active throughout the world. Over time, the trade with local and international delicatessens gave rise to the famous delicatessen with its own restaurant and a eventcatering service. The coffee business and the vending machine service have developed over the last 50 years to become the company's largest divisions. Our experience in the various areas and the pooling of these competencies make us a respected partner in trade, in the service sector and in the food service industry today.
Alois Dallmayr – Many branches under one crown.
Dallmayr Coffee, Vending & Office, Delicatessen, Catering, Restaurant, Café-Bistro, Shipping and the Gift Service. The headquarters in Munich are an institution and attract around 2.8 million locals and visitors from across the world every year.
Alois Dallmayr, or Dallmayr for short, is one of the largest delicatessens in Europe. It has a tradition going back more than 300 years and is one of the best-known German brands of coffee. Today, there are a number of different companies operating under this umbrella.
Dallmayr Coffee is one of the leading consumer goods brands­ on the German food and drinks market. Besides the premium brand prodomo, the best-known brands are capsa and Crema d'Oro. More than 80,000 tonnes of coffee are roasted every year in our own roasteries in Germany and sold directly to hotels, bars and restaurants through the food trade. The coffee is also used in the Vending & Office division.
With more than 100,000 coffee machines, cold drinks machines and snack machines, Dallmayr Vending & Office is one of Europe's leading vending machine operators. The division is active in a total of 18 countries throughout the world.